Archive

HOPSTER is an educational platform for pre-school children. The broadcaster, PLATO MEDIA, offers both a rich library of VOD and application for mobile devices. Children will find on it cartoons, games, e-books and music videos. The rich library consists of own productions, but also well-known and beloved titles such as Sesame Street, Teletubbies, 64 Zoo Lane, Rotary the Racing Car or Adventures of Paddington. Focus of the programming team is put on education of children. The platform is present in the US on Comcast, Amazon and Roku.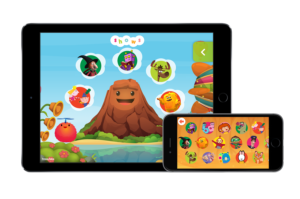 Broadcaster: Plato Media Ltd.
Start in Poland: 2018
Start worldwide: 2013
Idea Ventures services: Exclusive distribution in Poland, Czech Republic and Slovakia.
Time of cooperation: -